Project Dreams 『前田建設ファンタジー営業部』
IMPORTANT NOTE: TO ENABLE ENGLISH SUBTITLES FOR THIS FILM, PLEASE CLICK ON THE CC BUTTON ON THE LOWER RIGHT CORNER OF THE VIDEO PLAYER.
This film is eligible for the Kobayashi Audience Choice Award. After viewing please rate this film here.
Asegawa, marketing director of the conservative Maeda Construction Corporation, decides to establish "a fantasy division". His perplexed team is purposed with creating a detailed plan for the construction of a hangar for Mazinger Z, giant robot star of the sci-fi series that has obsessed Japan for decades. Asegawa's spirited enthusiasm gradually infects the team and together they strive to do the impossible: to make the imaginary real. This feel-good comedy was a box-office smash and blends office intrigue, romance and sci-fi fantasy and is based on a true story!
©Maeda/Team F ©DYNAMIC PLANNING, TOEI ANIMATION
高度成長期のころ、ダム、トンネル、発電所など、数々の大プロジェクトに携わってきた前田建設工業株式会社の一室で、上司アサガワが言い放った一言から始まった。「うちの技術で、マジンガーの格納庫を作ろう!」それまで何気なく仕事をしてきた若手サラリーマンのドイと部員達が、上司のムチャぶりに巻き込まれ「マジンガーZの地下格納庫」の建設に挑むが、アニメ世界の途方も無い設定に翻弄され、非協力的な社員たちという障壁も立ちはだかる。果たしてファンタジー営業部は、無事に「地下格納庫」の設計図と見積もり書を完成させ、プロジェクトを成功させることができるのか―。
監督:英勉『ハンサム★スーツ』『あさひなぐ』『映画 賭ケグルイ』
出演:高杉真宙、上地雄輔、岸井ゆきの、本多力、六角精児
The Toronto Japanese Film Festival is an initiative of the Japanese Canadian Cultural Centre, a not-for-profit charitable organization. Please consider supporting the JCCC through a donation here.
Screening partner: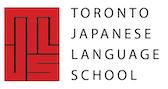 Viewing restricted to Canada only.